Hi!!!
Wie versprochen gibts heute Trainingsplan #2. Das Krafttraining besteht wieder aus 12 Übungen (ein paar sind gleich wie beim ersten Mal) und deckt die wichtigsten Körperpartien ab. Jede Übung wird bis zur Erschöpfung durchgeführt. Das ist sehr wichtig, da die Muskeln nur wachsen werden wenn sie mehr geben müssen als sie eigentlich können. Bei einem kann das nach 5 Wiederholungen der Fall sein, bei anderen erst nach 20. Achtet wirklich auf euren Körper, wenn ihr das Gefühl habt jetzt geht es nicht mehr dann macht noch 3 Wiederholungen, glaubt mir, die gehen. ;-)
As promised today I present to you the full body workut #2. The strength training again consists of 12 exercises for the whole body (some are the same as last time). Each exercise is executed until you can't do any more. This is very important as your muscles will only grow when they have to do more than they are capable of. For one this can be after 5 reps, for someone else after 20 reps. Pay attention to your body and if you feel like you can't do anymore reps do 3 more. Trust me, you can! ;-)
In der nachfolgenden Galerie zeigt Fittie euch wieder alle Übungen (jede kommt zuerst auf Deutsch, dann auf Englisch). Ihr braucht für die meisten Übungen nur eine Fitnessmatte. Für einige wären leichte Gewichte (z.B. auch Getränkeflaschen möglich) oder ein Theraband nicht schlecht. Von jeder Übung macht ihr wie gesagt so viele Wiederholungen wie möglich und macht auf diese Weise alle Übungen einmal durch. Wer möchte kann dann noch eine zweite Runde anhängen!
In the following gallery Fittie will show you all exercises (first picture is german, second english). You'll only need a mat for most exercises. For some it would be great to have light weights (water bottles are great too) or an exercise band. You are doing as many reps of each exercises as you can (as said above) and are doing one set of each exercise. When you don't feel like stopping you can do another set of each exercise.
Ist euch aufgefallen, wie muskulös und fit der Fittie schon aussieht? Es wirkt also!! ;-) Hier auch wieder das Workout-Cheat-Sheet:
Did you recognize how muscular and fit Fittie already look? Its working!! ;-) Here you can find the Workout Cheat Sheet in English.
Das Training macht ihr 2-3x diese Woche. Plus Ausdauertraining zwischendurch. Und wieder die drei Übungen zwischendurch wie letzte Woche (Wandsitzen, Liegestütze und Planke) Bei Fragen meldet euch einfach!! Ich wünsche euch viel Spaß beim Trainieren!!!
You'll make this plan 2-3 times this week. Plus cardio in between. Plus the three exercises in between like last week (wall sit, push ups, plank) If you can any questions just leave a comment ! I wish you lots of fun training!!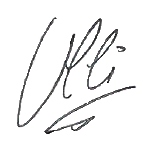 Achtung! Jeder befolgt die Tipps und Übungen hier auf meinem Blog auf eigene Gefahr. Im Zweifel bitte immer Rücksprache mit eurem Arzt halten! / Attention! Everyone is using the tipps and exercises here on the blog at his/her own risk. In case of doubt always consult your doctor first!
Link des Tages / Link of the day
 DVD Test: Tracy Anderson Method